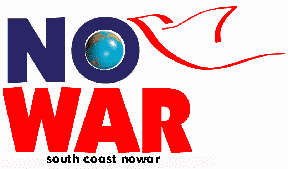 NO WAR
Illawarra, South Coast NSW, Australia
No War, No Racism, For Peace and Global Justice.
Coming up
- Public Meeting with Kathy Black, US anti-war trade unionist: Friday March 7 6.30pm. Aboriginal Cultural Centre, 22 Kenny Street Wollongong. We are lucky to be able to hear first hand from one of the leaders of US Labor Against the War, the organisation that plays a crucial role in mobilising US labour movement support for the anti-war campaign. Entry by gold coin donation. Ph 0425 329 963 for info
- Rally for Peace: All troops out of Iraq & Afghanistan. Saturday March 15, 12 noon. Wollongong mall amphitheatre: confirmed speakers include: Gary Keane (Maritime Union of Australia), Saeb Ali (Peace for Lebanon), representative from the Student Strike committee.
NEXT MEETING: Saturday March 1, 12 noon. Hideaway cafe, Church Street Wollongong. All welcome so please come along
Previous activities
(click on the images to see more pictures)
Activists, please feel free to use images, just mention http://nowar.1hwy.com
REFUGEE AWARENESS
15th November 2003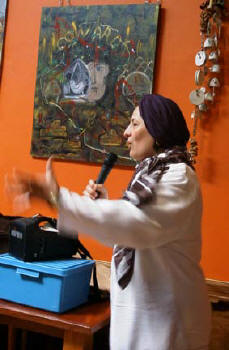 VISIONS FOR PEACE
15th September 2003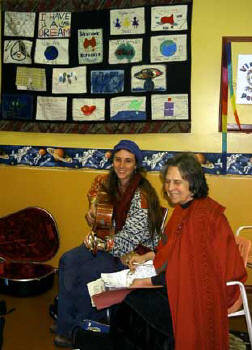 CHILDREN OF IRAQ PHOTO EXHIBITION
14th May 2003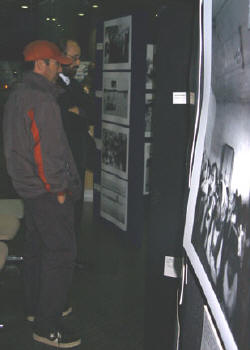 PALM SUNDAY
13th April 2003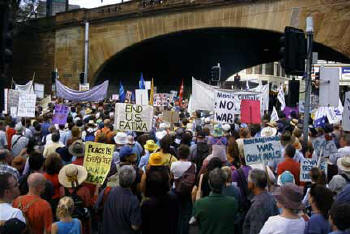 BRING THE TROOPS HOME
29th March 2003
EMERGENCY RALLY - DAY AFTER BOMBING
21st March 2003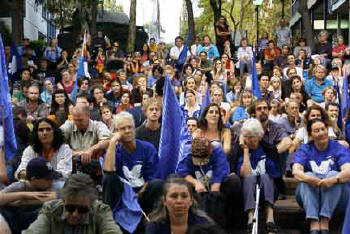 PLACE OF PEACE
14th March 2003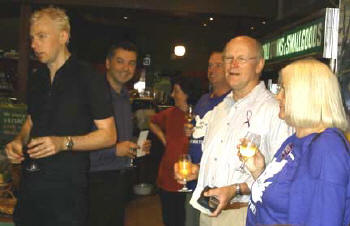 WOMEN'S DAY
8th March 2003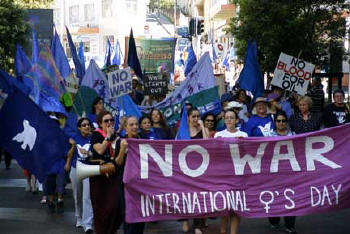 WOLLONGONG COUNCIL'S PURPLE RIBBON
3rd March 2003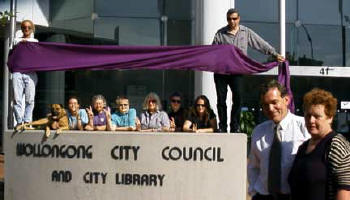 INTERNATIONAL DAY OF ACTION: NO WAR!
16th February 2003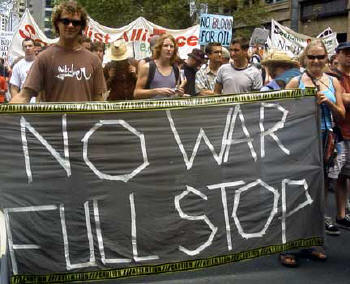 NO WAR ON IRAQ
8th February 2003
more images of past rallies can be found at our other site http://southcoast_nowar.tripod.com
For more information, or to join
Illawarra NO WAR
phone: Marg 42288210, Doreen 42763887, Mairi 42962339, or Will 42262010.
email webmaster: info@nowar.1hwy.com
or join the e-list here
or email illawarra_nowar-subscribe@yahoogroups.com
Click here for links to other actions for peace in Australia
sign our guest book below